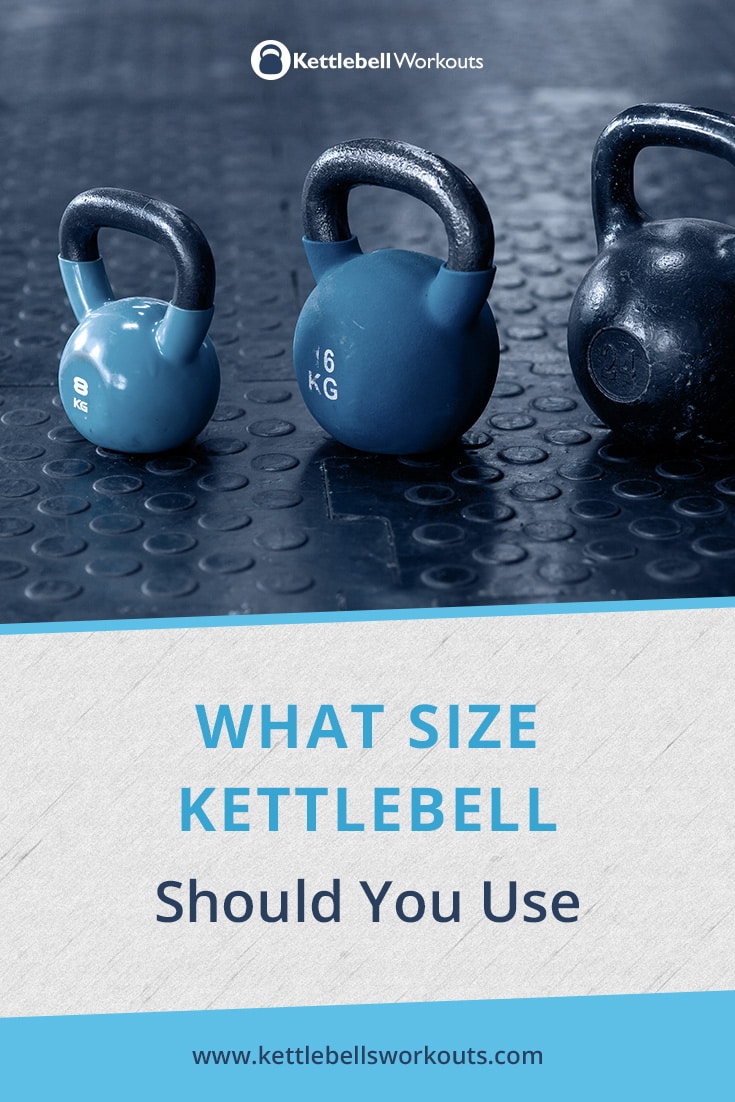 One of the most popular questions I get asked is: What size kettlebell weights should I use?
In this quick guide to kettlebell weight selection I'll show you which kettlebell weights you should start with and exactly how many kettlebells you'll need in the future.
One of the biggest misconceptions is that kettlebells are used the same as dumbbells and therefore the weights must be the same.
Watch this video on the best starting weight for kettlebell training
---
All kettlebell exercises are based on full body movements so unlike dumbbell training there are no isolation based exercises like bicep curls or tricep extensions.
Kettlebell exercises use 100's of muscles at a time meaning you are able to lift more weight but also condition the body quicker.
Let me explain…
The kettlebell swing is the most fundamental of all the kettlebell exercises and the one exercise that everyone should master first.
The Kettlebell Swing delivers the most amount of results in the least amount of time
The Kettlebell Swing is based on our strongest movement pattern: the Deadlift (see image below).
Whenever you pick something up from the floor you are using the deadlift movement pattern.
So in terms of kettlebell training you should start with this basic movement pattern  before moving on to the kettlebell swing once it's mastered.
Related: 7 Kettlebell Deadlift Variations
Related: Ultimate Guide to the Kettlebell Swing
---
So what does all this mean?
Well, if you start kettlebell training by mastering the strongest movement pattern, the deadlift, then it makes no sense to start with a light kettlebell. A light kettlebell will not challenge your full body especially not your powerful hips and legs.
So don't make the common mistake of purchasing a kettlebell to use like a dumbbell and just perform dumbbell type exercises.
Purchase a heavier kettlebell and learn to perform the exercises and movements that make kettlebell training so effective.
Related: 52 Kettlebell Exercises to Try Right Now
---
Kettlebell Sizes
Kettlebells are traditionally available in the following sizes and classified in poods, a Russian weight measurement:
8kg (0.5 Pood)
12kg
16kg (1 Pood)
24kg
32kg (2 Pood)
Due to the popular growth of kettlebell training, many kettlebell manufacturers have started offering in-between sizes to help bridge the gap between weights. The 20kg and 28kg are excellent to help progress from one traditional size to the next.
---
What weight kettlebell should a woman use?
Women should start with an 8kg (15lbs) or for those with weight training experience a 12kg (25lbs).
Later you will progress to a 16kg (35lbs). Often when ladies pick up an 8kg (15lbs) they say "it's way too heavy" and "I can't exercise with that!".
If you think 8kg (15lbs) is too heavy then you are performing the wrong exercises.
Remember you should start with those big strong exercises using the deadlift movement patterns for the best results.
Trust me, I've never trained a lady who has started on anything lower than an 8kg (15lbs) kettlebell.
Women will drag suitcases, carry shopping bags or hold children under one arm, you are stronger than you think,  so start with at least an 8kg (15lbs).
Related: Complete Guide to Buying Kettlebells and 7 Types to Avoid
---
What weight kettlebell should a man use?
Men should begin with a 12kg (25lbs) or 16kg (35lbs) for those with weight training experience.
Later you will progress to a 20kg or 24kg (53lbs).
I have trained men using kettlebells above 24kg (53lbs) but for the majority of your workouts this is as heavy as you will need to go.
Related: What kettlebell weights to use for different kettlebell exercises
---
How many kettlebells do you need?
It is possible by changing exercises and increasing the difficulty of movements to only ever need one kettlebell if you make the correct purchase to begin with.
However, you are stronger during two handed exercises and exercises that use mostly your legs and hips so having 2 – 3 kettlebells will greatly increase your ability to scale up and down your exercises.
Women ultimately will need 3 kettlebells – 8kg, 12kg and 16kg.
Men will ultimately need 3 kettlebells too – 12kg, 16kg, and 24kg.
With a collection of 3 kettlebells you can practice different exercises, for example at intermediate level:
Two Handed Kettlebell Swing – Women 16kg (35lbs), Men 24kg (53lbs)
One Handed Kettlebell Swing – Women 12kg (25lbs), Men 16kg (35lbs)
Turkish Get Ups, Windmills, Bottoms Up Clean – Women 8kg (15lbs), Men 12kg (25lbs)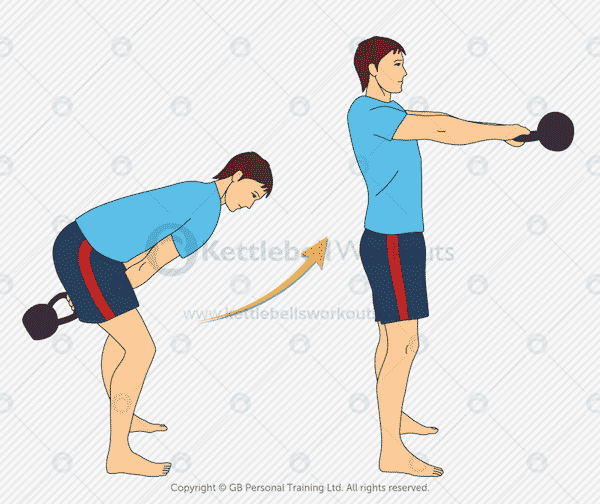 ---
Conclusion to what size kettlebell to use
In all my 8+ years of teaching kettlebell classes I've only ever used 8kg (15lbs), 12kg (25lbs), 16kg (35lbs), 20kg, 24kg (53lbs).
Kettlebell training is different from Dumbbell training so you should not make your decision on what weight to use based on dumbbell type exercises.
To see more posts about basics kettlebells workouts, go here.
For more info on purchasing kettlebells, where to buy them and what type to purchase see:
Complete Guide to Buying Kettlebells and 7 Types to Avoid
Take care and happy kettlebell training.
Greg